Klaus Besier, Former CEO SAP America, Former CEO RES Software, joins Suvoda Board of Directors
CONSHOHOCKEN, PA, 2016年2月9日 – Suvoda LLC, a SaaS provider of Interactive Response Technology (IRT/IWRS) for clinical trial randomization and drug supply chain management, today announced that Klaus Besier has joined its Board of Directors.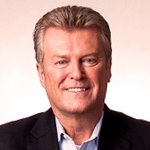 "I am very excited to welcome Klaus Besier to the Suvoda board. His vast experience globalizing organizations, particularly in the enterprise software space, will be especially useful for us during this period of rapid growth," said Jagath Wanninayake, CEO of Suvoda. "I am thrilled to join an experienced and proven team with deep domain expertise, creating the pharmaceutical industry's leading IRT platform," said Klaus Besier. "Suvoda has done an excellent job building and scaling its product and team while maintaining high quality and customer satisfaction, and I am excited to be working together with them to facilitate hypergrowth on a global basis," he explained.
Klaus Besier has over 35 years of experience leading organizations in the enterprise software space. He recently finished a five-year tenure as Chairman and CEO of RES Software, where he helped the enterprise software solutions provider diversify its global footprint and significantly grow revenues outside its home market. Prior to that, Mr. Besier held the position of President and CEO of SAP America, where he built and led the strategic direction of the global software leader to increase revenues from $50 million to $1 billion in less than five years. During his career, Mr. Besier also served as President and CEO of Firepond, which he took public in one of the most successful IPOs of 2000, as well as held the role of President and CEO of Neoware, where he drove a transformation of the business and strong topline growth that led to a $300 million acquisition by HP.
"2016 is going to be an important year for Suvoda and Klaus has helped several companies like ours grow into successful global organizations." added Wanninayake. "He understands how to navigate the challenge of scaling rapidly without compromising quality, which is incredibly valuable for our company at this stage. We couldn't be happier to have him as part of our board."
~~~
Suvoda LLCについて
Suvoda offers an innovative SaaS solution for subject randomization and supply chain management in clinical trials. Suvoda's Interactive Response Technology (IRT/IWRS) system combines the flexibility of a custom-built solution with the speed of a configurable platform using a proprietary modular architecture. Suvoda's IRT solution provides 4-week deployment timelines, best-of-breed functionality, and powerful reporting, coupled with exceptional customer service. Learn more at www.suvoda.com.