By: Rob Hummel, Chief Operating Officer, Suvoda
Most Clinical Operations and study team leads for complex trials know that they're going to need good customer service when they're setting up their IRT system. But is anyone waking up at 3:00 am worrying about whether they'll get good IRT service three months or three years after the first patient in? Probably not.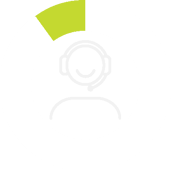 80%
of IRT service requests are protocol-specific*
I hope no one is awake in the middle of the night because of their IRT system. But I do wish more study decision-makers were thinking about the drug logistics, dispensation, and dosing challenges that arise in complex clinical trials - and the type of customer service they'll need to solve those challenges. Here's why. If a drug dispensation problem comes up in an oncology, rare disease, or CNS trial, having an IRT- and protocol-expert on call who can help support the clinician can make the difference between a patient receiving potentially life-changing therapy with minimal delays, or not. When it comes to dosing, that on-call expert can help avoid mistakes that could have catastrophic impacts for the patient's health.
This post will cover why exceptional IRT customer service, from support teams who understand the IRT system, the trial protocol, and the therapeutic domain, can make it easier for patients to enroll and stay in complex clinical trials, receiving therapies that could be their best chance at better health. And, I'll talk about how Suvoda works with clients to deliver this type of service.


Why service matters for IRT, especially in complex therapeutic areas
Minimizing the burdens that very sick patients face to participate in clinical trials is essential to today's studies. It's also an ongoing challenge. Drug supply isn't what most patients would say keeps them in trials. But, problems with drug supply and dispensation can frustrate patients and at worst, lead to serious negative health impacts. Those problems could be, for example, that a patient might have to wait for a clinician to resolve a question, or that the clinician could be unblinded to the patient's treatment arm, or at worst, that the patient could get the wrong medication. In other words, drug supply problems can mean delays for sponsors, inconvenience for patients, and in the case of mis-dosing, possibly serious or life-threatening consequences. Great IRT customer service helps to mitigate those risks. An IRT system, combined with consultative customer service that helps clinicians make real-time decisions, can offer the best chance for patients with life-threatening disease to get the right therapy at the right time - potentially improving, or even saving, their lives.
It is important to note that great IRT service is not the same as a technology help desk; system support issues are rarely simple. At Suvoda, around 80 percent of IRT service requests are protocol-specific and specific to the IRT system set up for that protocol. For example, it might be a case where a patient is in the clinic and the nurse needs to increase that patient's dose to improve their response, but the IRT system indicates the patient is ineligible for dose escalation. Or, there could be a dispensation question that needs to be resolved without making the clinician aware of what treatment arm the patient is in. With great IRT customer service, the nurse, clinician, or other IRT user can call up an expert who knows the software, but more importantly knows the protocol and how the IRT software was implemented to support it. In the two examples here, the clinician needs an IRT customer service rep who knows whether the patient is eligible for dose escalation based on the rules configured in the IRT system for that protocol, or how to answer the dispensation question without unblinding the clinician.


How Suvoda delivers exceptional service when it matters most
We support complex clinical trials in complex therapeutic areas like oncology, rare disease, and CNS. As such, our Services team is focused on equipping study teams with the tools and resources they need, empowering them to effectively and efficiently respond to urgent needs, because they are critical trials. Our Services team members are IRT technology experts and have spent years building up their substantive expertise in oncology, rare disease, and CNS. For each study, our teams learn the trial protocol inside and out to be able to respond quickly to issues that arise across the trial lifecycle.
What's more, we build our teams to support clients throughout the duration of their study. We work intensively with our sponsor- and CRO-clients during IRT design and set up, working together to identify innovative solutions to solve those problems we can anticipate. And then the same team supports that client across the lifecycle of their trial, ready to solve the problems we cannot anticipate. That allows us to maintain and leverage institutional knowledge - about the protocol, sponsor standards, and the potential issues and questions that can come up as investigators work with patients through the trial.


Making great IRT service work for the patients who need it most
Consultative, consistent IRT service from teams who know the protocol and the IRT system design specific to that trial gives complex studies the best chance to run smoothly - making sure that the right drug gets to the right patient at the right time. That helps keep patients in trials. It helps maintain study quality. And, most importantly, it helps keep patients safe and as healthy as possible.
Learn more about Suvoda IRT Services
*Based on Suvoda data
---
Author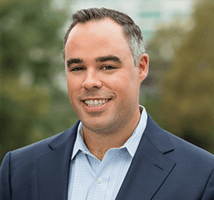 Robert Hummel
最高執行責任者
Suvoda