By Miranda Blanchard and Shery Pfeifer, Suvoda Senior Design Consultants, Design Leads
Clinical trial professionals who dedicate themselves to rare disease studies are heroes to the millions of patients, and their families, affected by these diagnoses. Rare disease trials are not easy. In fact, they are among the most complex trials to conduct. The teams that work on these trials may often overcome one issue only to find a new set of problems waiting for them on the other side.
One of the biggest obstacles is finding patients to participate. Owing to the rare nature of the disease, locating and recruiting enough patients to conduct a traditional randomized control trial is an uphill climb. Overcoming this barrier requires expanding study reach as far as necessary, often requiring trial teams to operate on a national or international level. Once recruited, the geographical reach of the trial creates logistical hurdles in the study and treatment of this small population.
Additionally, rare disease trials often face the challenge of managing tight budgets due to less funding than other, more well-known disease studies. It can be frustrating for trial professionals to see both of these issues turn into practical problems in their drug supply chain.
These hurdles demand a high level of customization and flexibility within the clinical trial technologies they use for drug and patient logistics. In this environment, Interactive Response Technology (IRT) systems are a powerful resource to support trial progress and streamline management. Innovations in this critical technology have furthered rare disease studies with specific functionality that supports trial teams in their quest to find a cure.
Flexible IRT functionality that supports rare disease studies
There are several functions of an IRT system that ensures the right drug is available to the right patient at the right time. Trial protocol drives a highly customized configuration from the beginning to account for what is known. Then, with extensive platform flexibility, study teams can adjust the system to manage unknown or unexpected circumstances. These are just a few of the many functions of flexible IRT systems that can help rare disease studies accommodate patients, while also managing supply and reducing waste.
Use Direct-to-Patient Shipping (DtP) for Supply-Related Challenges. A DtP approach helps improve patient recruitment and retention by making it more convenient for subjects to receive medication at home. Using this approach is especially favorable for rare disease studies whose patient populations are scarce and spread across the globe in locations that may be hundreds of miles from the nearest site. When it comes to DtP, an IRT system should offer both flexibility for sites to accommodate their patients, and the ability for the sponsor to ensure adherence to protocol and local requirements. In the event the patient cannot be at a site, study teams have the ability to change a dispensation event from on-site to DtP in real-time.
Customize Inventory Calculations Based on Expiry. A feature of flexible IRT is a do-not-count (DNC) and do-not-ship (DNS) option. With DNC, the IRT will stop counting current kits at a site as "available inventory" based on the number of days prior to drug expiry. This provides IRT systems a buffer to start resupplying the site with updated expiry drugs. Similarly, DNS is the number of days prior to expiry that IRT will not ship drugs to sites, preventing drugs about to expire from being shipped. A flexible IRT will allow DNC and DNS to be set per drug type and allows for differing country levels based on local shipment lead times. DNC and DNS can also be updated directly in the IRT system to account for unforeseen supply changes. This offers rare disease trials the flexibility to ensure each site has the right amount of drug supply.
Set Dynamic Drug Supply Strategy Buffer Levels. The dynamic switch of buffer levels allows supply managers to configure alternative buffer values for their supply strategies that will automatically switch when, for instance, enrollment limits are met or enrollment closes. As rare disease trials adjust to fluctuating enrollment levels, this functionality will reduce the risk of oversupply and spare supply managers the time spent monitoring enrollment and updating supply strategies associated with each location.
Integrate Temperature Excursion Management (TEM). When rare disease studies have a temperature-sensitive investigational product, temperature excursion management features in the IRT help decrease processing time and reduce error. This leads to increased site productivity and mitigation of safety and efficacy concerns. Within a flexible IRT, study teams can set minimum and maximum thresholds, time limits, and windows for excursion events.
Perform Replacement Randomization. In clinical trials with a limited number of projected subjects, study teams will sometimes utilize replacement randomization to ensure they meet their desired treatment ratio. Replacement randomization occurs if a subject leaves the study and the study team wants to replace that subject with a new subject and assign them to the same treatment arm. This is especially important in lower-enrolling or smaller cohort studies due to the limited patient population, such as rare disease trials. If the replacement doesn't take the treatment arm into account, trials could experience an unbalanced treatment ratio.
Manage Supply Closely with Advanced and Ad-Hoc Reporting. With advanced reporting built into the IRT, study teams can easily visualize aggregated data to track, measure, and evaluate site and depot performance. Pre-built reports, such as a drug projection report, and ad-hoc reporting help teams stay on top of supply.
These features of a flexible IRT can apply to many types of trials but are especially relevant to rare disease studies. In addition to technological functions to consider in a rare disease trial, it's also wise to consider the experience that an IRT vendor has with highly complex trials and the level of expertise with team members across the company. Finally, consider if the vendor will assign a dedicated service team, knowledgeable in the specifics of the trial protocol, for the life of the trial.
There are additional technologies, such as eConsent and eCOA, that can prove highly valuable to rare disease trial teams. In the blog, 3 ways flexible technology supports the complexity of rare disease trials, we cover these additional tools and the value of having them integrated within the IRT.
Rare disease trials will likely always encounter challenges. However, with the right technology and support to streamline the process, these trials can be better supported and will ease study team workload.
Learn how Suvoda's flexible approach to IRT can help your trial.
---
Authors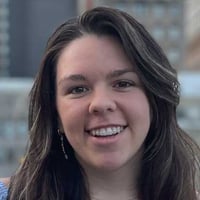 Miranda Blanchard
Senior Design Consultant, Design Lead,
Suvoda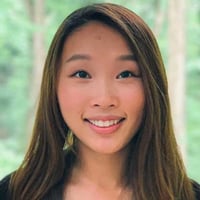 Shery Pfeifer
Senior Design Consultant, Design Lead,
Suvoda